Happy Belated Labour Day! So how didcha spend your labour day weekend? Me who has husband located far,far away of course stay in the Klang Valley vicinity. But I was so excited since Husayn started his AlimKids class on Saturday!

And surprisingly, my super cerewet son loves that class and insya Allah we will continue to attend the AlimKids together. Didn't manage to take any photos during the class though, but I like the class' approach which emphasises on being a good Muslim. It's also a good preparation for him before attending kindy next year.

After his class, we went to Jaya One since I would like to check out the Crafty Art Market. But we went to Wendy's first since we were kinda hungry.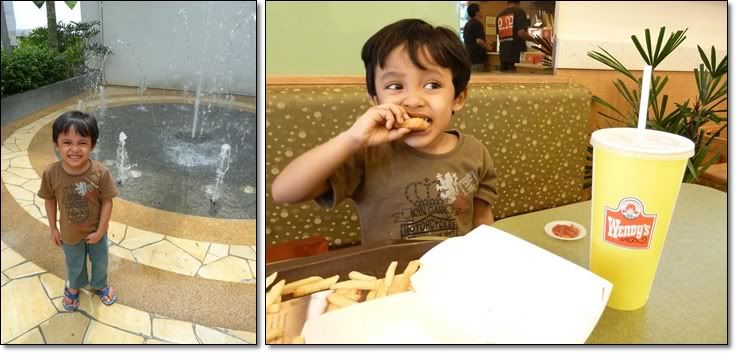 Basically Crafty Art Market is all about handmade stuff. There's a variety of stuff sold there - accessories, toiletries, clothes, hats - basically anything that are handmade!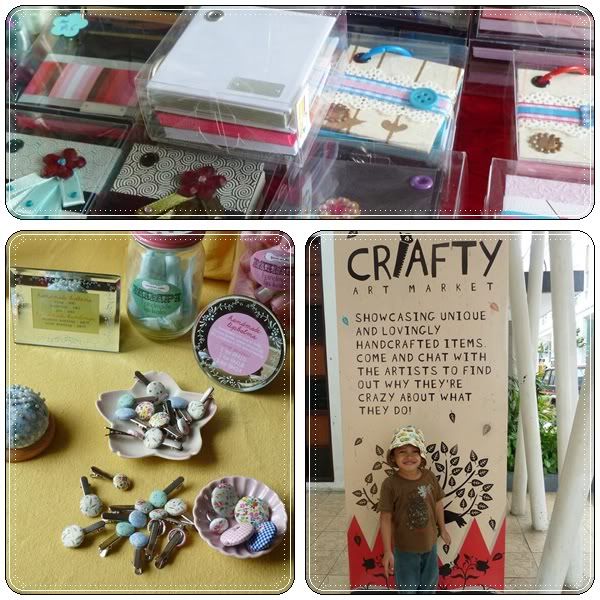 I bought Almira's hairclip from Mimpi Murni, super el cheapo bracelet at only RM12 (they were selling 3 for RM30 and I am kicking myself right now because I should have bought 3! ruginyaa), Husayn's hat from Okinokiyo (it was my first time meeting Mai and was astounded seeing her handmade sun hats collection! Too bad I totally forgot to take pics of her and her collection of sun hats!)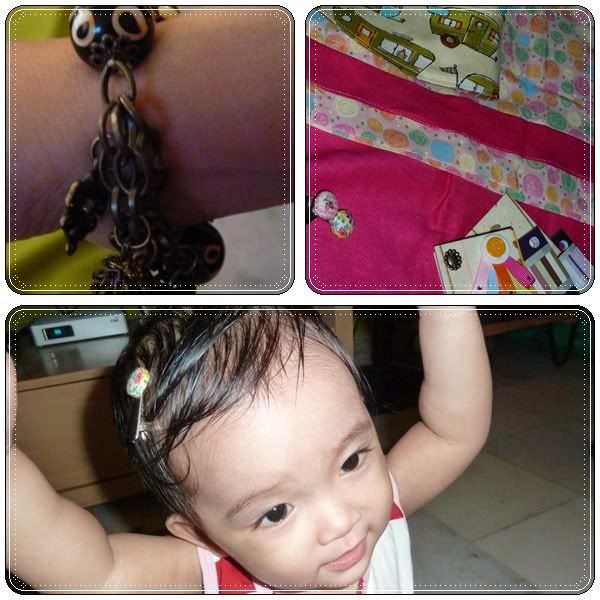 Oh and I did buy Almira a baju kurung too from Snazzy n Such. I was ooh ahhing over the baju kurung since it was too cute to resist and you can see that I have forced Almira to try the baju kurung as soon as I got home!

I also just realised that I can fit my head into Husayn's sun hat! Goodness, is my son's head too big or my head's getting smaller?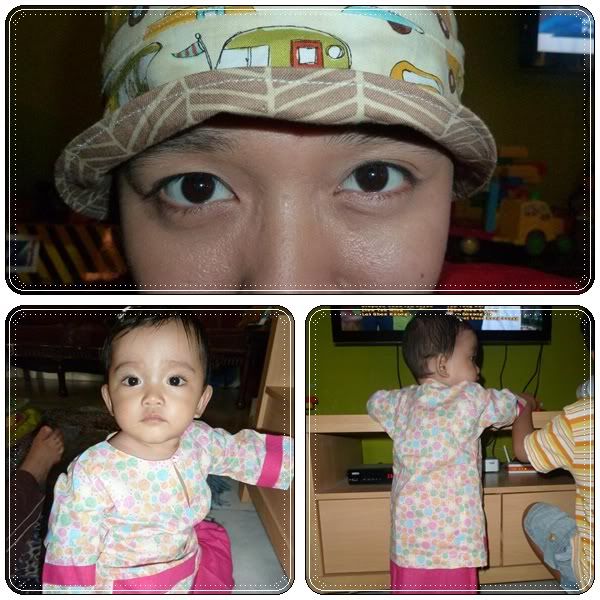 See the makcik in pink who keep bugging her brother?

All in all we had a great time at the Crafty Art Market!