I found a few websites related to special effect for images tools on the web. I daresay I am really impressed! I used to be a graphic designer, so I know how tedious it is to create all this image. And now with the click of a button you only need to choose your desired picture and just submit and they will do everything for you!

You just have to love the guys from bighugelabs.com! Here are some of the pictures that I've done using their toys! It's so cool you just have to check them out!


1. I created this using one of the toys called Hockneyizer. You just have to submit your photo and they will create collage using a single photograph. You can choose how many collages that you wish to create and you can reshuffle the collage to create different outlook.



2. This one is created using the Calendar toys. I really love this because now I can put the calendar as my desktop background and I can incorporate it with any photo that I like! It is really easy to create this calendar. You just have to choose your preferred size, preferred month and year, and submit your photo. And voila! You are now a proud owner of your own customised calendar! By the way the above photo is for month of September! Yay!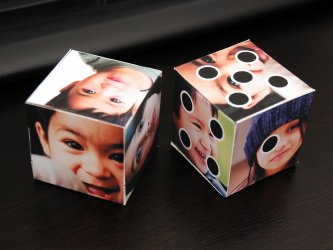 3. Interested to create a picture cube of yourself or your family and kid like the above? Then go here! You just choose photos that you want to put on the photo cube and you will get outcome like this:

After that just print the cube on a piece of paper (preferably 100gm or more) and then you follow the instructions and fold it accordingly. You will have a nice photo cube that you can put on your work desk!



4. You can also add caption to your photo! Just like previous toys just submit the picture and some captions and choose your preferences, caption is added!

These are only some of the cool findings at bighugelabs.com.
There are a few others worth trying like framer where you can create frames for your photos, jigsaw to create customised jigsaw puzzle for your photo, movie poster or even wallpaper! Happy experimenting!